The Motus Projects Community Film Festival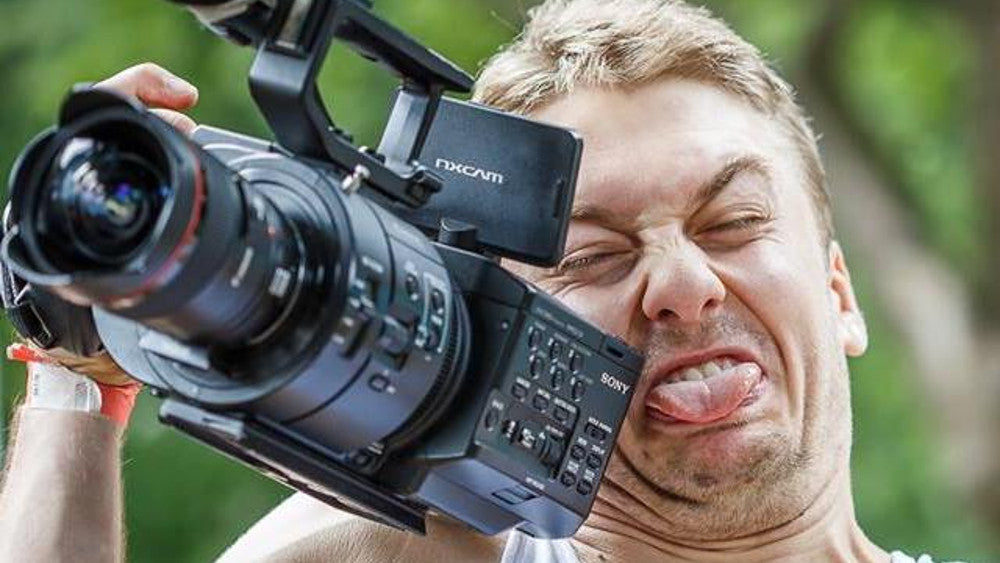 A little look into the recent Motus Projects Community Film Festival. We take a peek at the winning entries, and talk to Giles - the man behind it all about his motivations for running the festival, and his ambitions for its future.
In case it flew under your radar (as it did mine for quite some time), The Motus Projects Community Film Festival was an open to all, parkour themed filmmaking competition that ran from the 1st of June to the 30th of September. The man behind it, Giles Campbell-Longley seldom needs an introduction these days, but should be familiar to you at least through his web-series Giles Compiles - if not through the endless list of parkour video productions that bare his name in the credits.
For this first iteration of the festival there were five different categories; Movement, Documentary, POV, Drone, and 'One Shot' - and there was an additional prize for the best film of the entire festival. Each category had certain specifications the entry had to meet in order to be accepted; for the most part just a duration limit. All entries had to be submitted by the 30th of September, and were judged by Giles and a team he assembled; Kie Willis, Toby Segar, Ryan Lovejoy, and Sergio Cora Campos. All of course with renowned filmmaking acumen within the parkour world.
The winner of each category would receive £100 in prize money, in addition to a clothing piece from the various sponsors of the festival; Storror, Farang, Storm, and of course The Motus Projects themselves. There was an extra £200, and one of each item in the entire new Adapt to Overcome clothing range by Motus on the line for the winner of Best Film. It ended up being incentive enough to attract just shy of 200 entries by the deadline!
The results of the festival were revealed via livestream on the Motus Projects' YouTube channel on the 23rd of November. A full written version of the results can be found here. Let's have a quick look at the winners from each category:
The Movement category was all about how well the filmmaker could showcase action; so having a really sick athlete to film wasn't necessarily a big advantage. It being a film festival, was of course was all about how well it was filmed, edited, and ultimately presented. It just so happened that 1st place went to a really sick athlete in Krystian Kowalewski - who teamed up with his friend Jacek Sikorski to produce a really steezy and thematically coherent edit of Krystian's distinctive flowy style.

The POV category speaks for itself really, and received a high percentage of the overall entries. The entry that ended up winning was by Constantin Kore and friends, and it stood out for putting a creative twist on the otherwise tired trope of POV parkour chase sequences. It pokes fun at the sly cuts that are often used to mask location changes in this genre by taking those location changes to the extreme, yet retaining physical continuity.
Drone was as the name suggests, all about capturing those beautiful sweeping bird's eye shots that we're all becoming increasingly desensitised too. It was a chance for the budding drone pilots out there to show us all what they could do. Milo Finnegan-Money took 1st by teaming up with Nick Ortiz to produce a crisp and polished film across the flatirons of Boulder to the cityscapes of Denver.
The One Shot was potentially the most challenging category to produce a valid entry for. It had to be one single take and at least 45 seconds long - a feat of logistics and choreography as much as camera-skill. 1st place went to Liam Ellis who rounded up and coordinated a whole bunch of athletes to make his entry. It wasn't the biggest and gnarliest moves ever, but it was certainly an impressive feat of timing and hectic camera work.
Documentary was of course for those longer style edits, and had a maximum duration criteria of five minutes. The winner was an entertaining film called 'Faps on Tour' made by a bunch of Czech guys who collectively go by the same name. They document their off-season adventure to Santorini, complete with interviews in the most random of locations. They also took the Best Film award for their efforts, winning a total of £300 and probably enough clothing to kit out most of the Faps. Congratulations to them!
-   -   -
I caught up with Giles a few days after the results were announced and asked him a few things about how the festival went, and what motivates him to go to such lengths to put on events like this - often at personal cost! Now Giles never does things by halves, including when giving answers to questions - so I'll be paraphrasing a lot here to try and condense it down a bit!
First I asked what gave him the idea to run a film festival, and then what motivated him to actually turn that idea into a reality:
"Basically I've done a number of film festivals now. I really enjoyed doing them. I think they're quite a productive thing to do - if you have a bit of spare time and an interest in filmmaking, you can set yourself a challenge, you can set yourself a concept. It's like a goal to achieve. So even if you don't win I feel like the majority of people can still get a sense of accomplishment, which is quite important I think. It's different than just creating something for yourself, it's putting yourself out there and trying something.

But yeah, I thought it would be a really good way to unite a lot of people. But what ended up coming out of it was I'm now aware of so many really talented filmmakers that I simply wasn't aware of before. It also gave me a sense of how big the community has gotten, and of how much reach Motus has within it."
That's what's so great about Giles; he genuinely cares about the sport and the community that surrounds it. He wanted to create a platform for the undiscovered talented filmmakers out there. He's so much about giving back in fact, that he has a tattoo on his leg of an elevator button - which symbolises his sense of obligation to 'send the elevator back down' to help other people rise up in their endeavours.
I then asked if he thought the event went well overall, and if he had any visions for the future:
"Yes, very very much so. There's definitely stuff I want to improve though - mainly on the back end; like the submission process, the clarity of the rules, the speed of the judging process, the website, just making everything feel a bit more professional really. But that will take just take time and experience.

In terms of screening the winners, we just did a very basic YouTube livestream but that's where you can keep leveling up; in the scale of the awards ceremony. But that all depends on how many people submit, and money, and sponsors - I want to be reaching out to more sponsors; camera sponsors, and drone sponsors etc. I've already got a few people I want to reach out to for next year… that's the thing with film festivals, you can make them into a really big, and really good event. It can get to the point where a small time filmmaker can feel like they're a part of something much bigger, which can make them feel quite accomplished, and I think that's really cool.

I fully want it to become its own beast - quite a thing. I really enjoyed putting it on. It would be great if it got to the stage where winning an award from this film festival became some meaningful accolade - it would be cool if it got to the stage where it meant something outside of the parkour and freerunning community."
I finally asked if he thought if it was worth the personal investment and all the time he put in:
"This was surprisingly a lot of effort, and it's still not done; I still have to coordinate with sponsors to get prizes sent out, and I'm still waiting on a few invoices so I can pay the winners. But there's elements I can streamline and make more efficient next year, and roles I can outsource to people who want to help out. But yeah, definitely want to do it again. I enjoy it, and the feedback you get is really cool - so many people would message me just to say thank you, even if they didn't win anything.

...It's kind of an investment in terms of the way the [Motus] brand is perceived by the community, which as you know is important to me. So, that's a balance I try and play, and I don't know if maybe sometimes play it on the more generous side, compared to a lot of people who just don't do anything generous and seem to get away with… [He trails off in thought for a moment] ...but I enjoy it, I'd do it again - and I will do it again."
And there you have it. I personally find Giles to be a very impressive and humble guy; he's a real mover and shaker of this era of our sport. From projects with hardly any precedent like this one, to directly supporting up and coming athletes who might not otherwise get to travel to competitions and events, and start careers. We should think ourselves lucky to have him! I'll leave you with his personal favourite entry from this years festival:
*Photo-Credit to Sarah Greenfield