#WeJumpTheWorld - Best of Instagram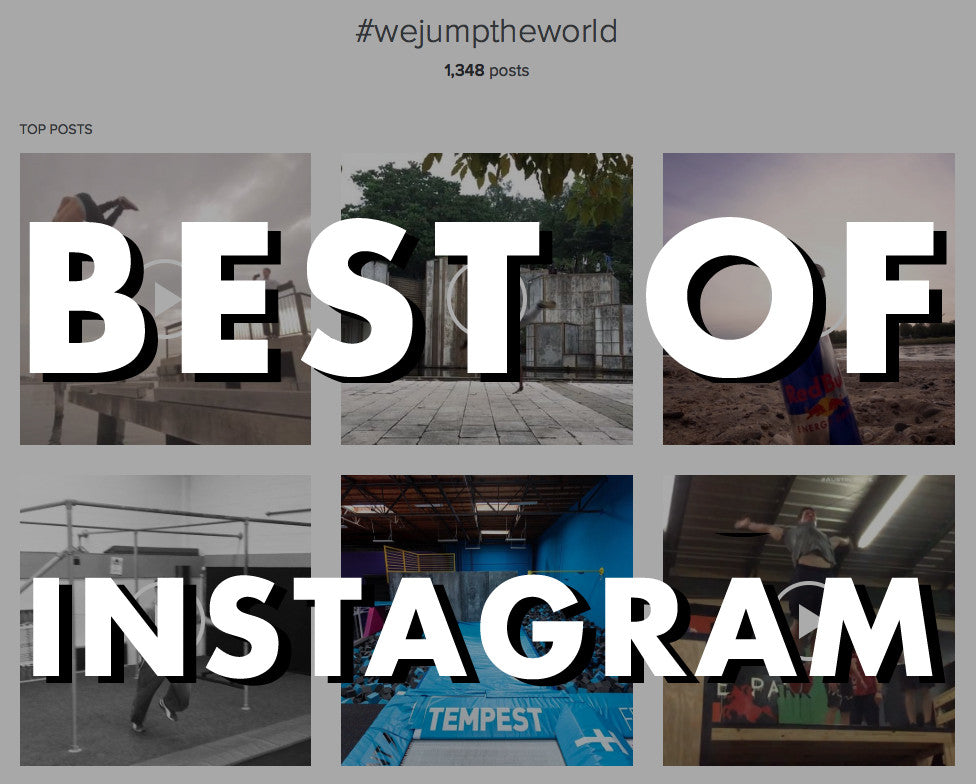 #WeJumpTheWorld Day is over and we have spent every minute since glued to Instagram. You guys have blown us away with your photos and videos!
We selected our favourites for you to enjoy!
1.Starting the day with a big jump! 
2. Friends help each other out! Sometimes by slapping each others butt and loving kicks into the chest.
3. Setting new records!
4. The sign doesn't say anything about Freerunning.
5. Loved seeing all the people who went out by theirselves! Dedication! We see you <3
6. Making synchronised Parkour a thing!
7. Tam realised she had left her stove on and had to leave the jam. Haven't seen her since.
8. Michaela makes it look easy out in Calgary!
9. Marvin has been doubling Spiderman in the new Civil War Movie. It might have rubbed off on his style :D
10. Some jumps are better left un-jumped.
11. Power and control! 
12. We are building an army!!
13. TO THE WINDOW!!! TO THE WALL!!!
14. Since it's a friday a lot of you had things to do and places to go. Sick to see how many of you still got some jumps in! 
15. it was #wetjumptheworld day in colorado!
16. This guy jumped on a giant dog!
17. Artsy choreo from the romans!
18. when you maxed out on style points:
19. How to group-photo!
20. we smiled when we found this :)
21. this is not even wejumptheworld anymore, Baris from Turkey levitates!
22. Lowest jump of the day came to us from Greece!
23. Silly Oli, you're not supposed to land back on the wall when you gainer...
24. Peter Pan was jumping, too!
25. "When you fall I will always be there for you"
- the floor
26. Their caption says it all!
27. Shoutout to Jakarta for a jam with 160 people! No wonder, they had a huge ass sign and megaphones! wtf!?
28. We loved this super random triple-feature! Let us know in the comments, if any of you understand this story?
29. When you were born a Freerunner:
30. In case you missed #wejumptheworld, Giles made a tutorial for next year already: