Los Angeles - City Guide for Freerunners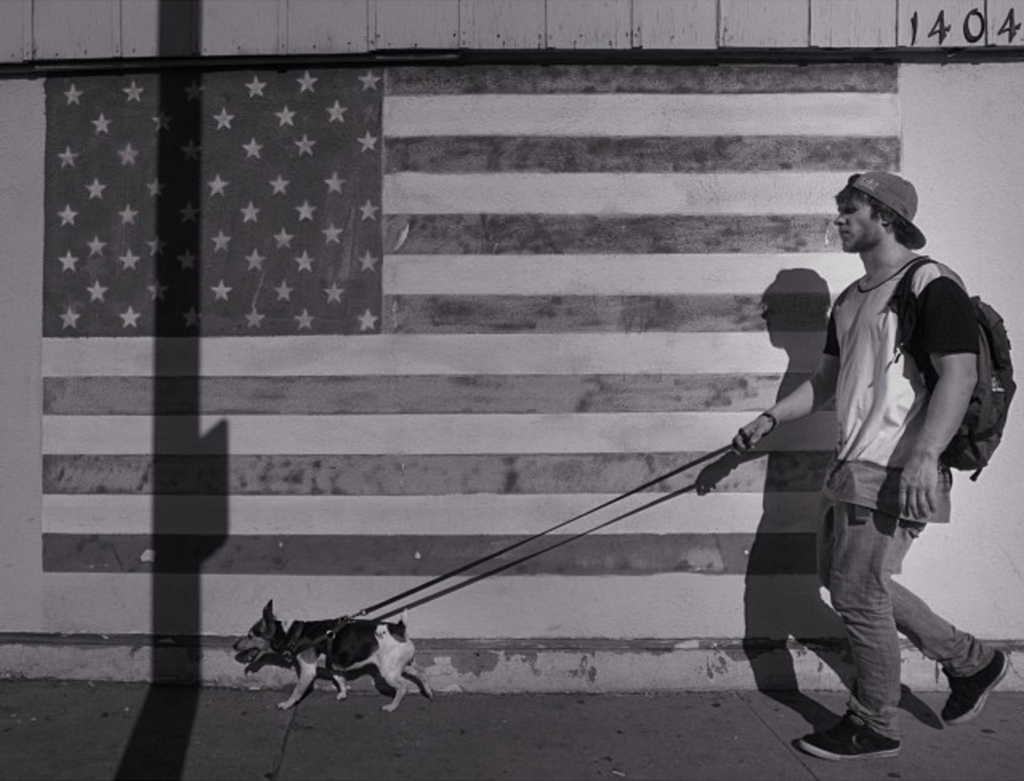 The only city where going from time-traveling killer-robot to Governor is a valid career path. You probably can't wait to see what the City of Angels has in store for you.
Many freerunners find their way here to make it as a stuntman in Hollywood, and the amazing spots and ever-sunny weather truly make it a paradise for us!


Side-note, if you're in Los Angeles you will want to get a car or Uber, it's the best way to get around! 
Your visit to LA is not complete without a visit to the legendary Tempest Freerunning Academy. This crazy playground is the perfect place to freerun, whether you're a pro already or it's your first session. New ones are popping up in the future so check out www.tempestacademy.com before your trip or hit up our personal favorite in South Bay!
Jesse La Flair named this spot "The Pass By," because most people stumble upon it on their way to the airport but never actually go back to session. Make sure the last thing you see before leaving LA isn't their most amazing street spot, and hit up this bad boy early in your trip.

The Pass By has an abundance of ledges in all kind of combinations, and in addition to that you will find a bunch of funky trees to bounce off of! Never had a security problem, just bring a bunch of water and food to keep you going all day, because there's not really a store nearby.
For some reason the LA river has always felt interesting to us. Even though there isn't much going on, it just makes us feel like we are in a Hollywood movie.
Head down East 6th Street and find your way down to where South Santa Fe Avenue crosses it. You will find an easy access tunnel into the river. Parking is easy to find, but the area is quite dodgy so be careful!
 Entering the LA River without permission is illegal and every time we got caught the Feds let us leave with a warning. If you get kicked out, make sure to check out the art district close by! Also be nice to the homeless who hang around.
After a session at the LA River, you should go for a stroll through the art district. It's like visiting a street art museum, with freerunning spots scattered in between. Look at some badass murals, climb a roof, get kicked out and reward yourself with some amazing German sausages down the street at Wurstküche!
Every 10 or so years the Sepulveda Dam is in action to prevent flooding, but all the other times it really just sits there and does nothing. If you're into unique urban locations and want to get some moves in on a slow day, we recommend parking at the Burbank Boulevard and Woodley Avenue T-Junction, and from there it's an easy walk.
Is it legal to visit? No idea. We never saw a sign stating any rules, didn't even have to hop a fence and never had a problem spending hours shooting and playing around.
Universities make some of the greatest spots worldwide and no surprise here. UCLA offers a mad variety of spots with all kinds of obstacles. Definitely worth a visit and we didn't run into any problems with security.
Santa Monica and Venice Beach are the perfect mix of iconic locations, great freerunning spots, lots of food and some great shopping at the Third Street promenade close by. Bust out some moves with the bodybuilders on the bars and flip off the graffiti walls! Then, of course, cooling off in the Pacific is in order.
Did we miss any spots? Let us know in the comments and we'll do our best to update this list!