Winter 18 - Collection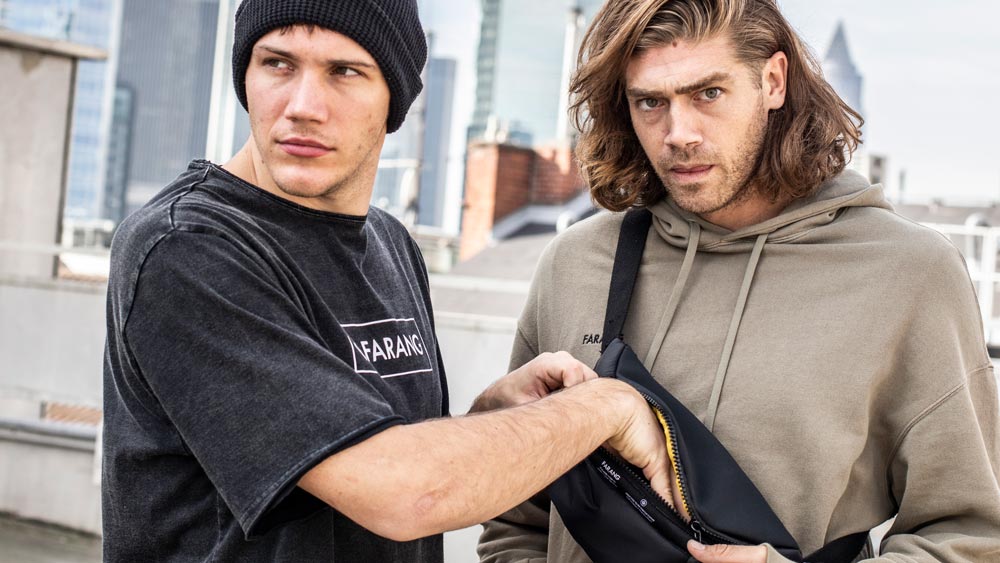 Our Winter 18 release is a bunch of favourite items, we've been wanting to make forever. Well, forever is finally over and here they are.
Shooting these photos on a November weekend in Germany, the new Hoodies were a clear favourite. Dom was injured,
after flipping 25 stairs in Lyon
, and couldn't do any jumps (terrible excuse, we know).  Valtteri was going hard, soaking in every bit of sun, knowing it would be much colder back home in Finland. Jason was stoked to show everybody in his home town.
There's lots to talk about, when it comes to the different designs. The Hoodie is a real favourite and the images speak for themselves.
Our new stretch Jeans are a little harder to spot. Mainly Zen's brain-child he was inspired by the classic Harem Pants cut in the design process. When picking out the fabric we wanted it to be tough, but super flexible.
You'll probably noticed the Farang shoe showing up in the photos. It's almost ready and we hope to bring it to you soon. Once the time comes, we'll talk about it in detail. Of course, we didn't want you to have cold feet until then, so the first Farang socks ever are available now.
That's all for now, thanks for your support! Check out the Lookbook video to see the gear in motion. Keep moving.