Overcome your fear using the "Babystep-Technique"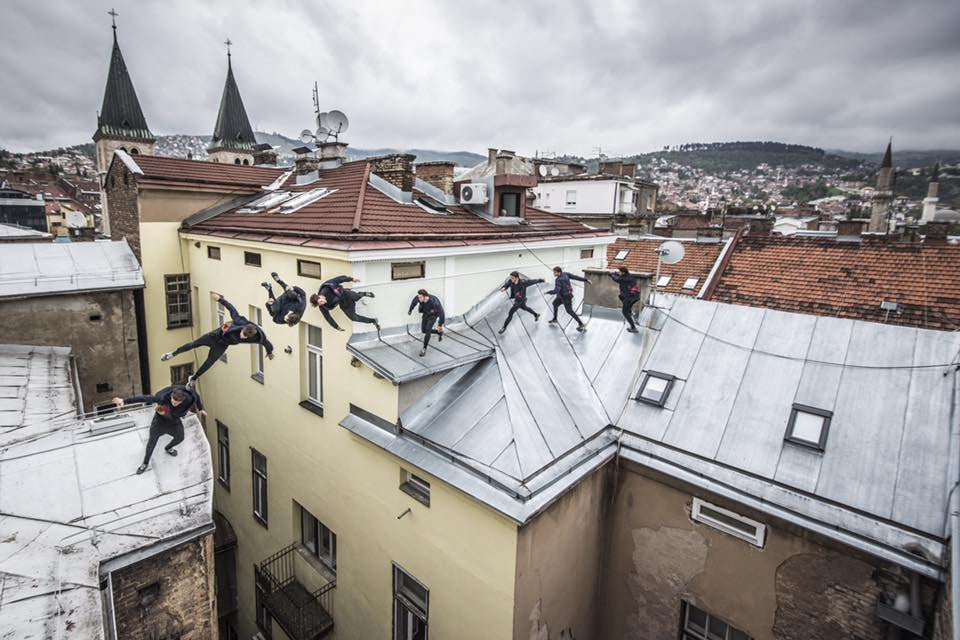 We learn by trial and error, but what do you do if you are too scared to attempt something in the first place? 
I use the Babystep-Technique and this is how it works.
photo by Emily Dyan Ibarra
I knew I was physically able to do a frontflip on flat ground, but most days I would be too afraid to even take off of the floor! I would stop myself before I'd even start flipping and feel disappointed.
Or even worse, I would go for it, but my fear would stop me from focusing on my technique. Bouncing off my butt and feeling the pain sting up my spine made me even more scared than I was before!
photo by Jason Paul
Even though my body was ready for the frontflip my mind wasn't. What you usually do to reach a BIG GOAL is to break it down into little goals. Separately these seem a lot easier to achieve! 
After applying this princliple my small-goals looked like this:
Frontflip into a swimming pool comfortably
Frontflip onto an old mattress in my backyard
Frontflip into sand until I'm not scared anymore
Frontflip on grass!
Frontflip on grass every day for a week
Frontflip on concrete 
With my roadmap in front of me every single baby-step seemed more achievable.  Each time my technique would improve and my fear of frontflips would break down a little more.
The frustration of not being able to land the trick was replaced by feeling successful after every milestone.
photo by Anan Anwar
So next time you are terrified of a new jump or trick, think about how you could achieve this goal by breaking it up into baby-steps!

Secret-Tip! This works for any goals you have in life ;)