LA Rooftops in Texas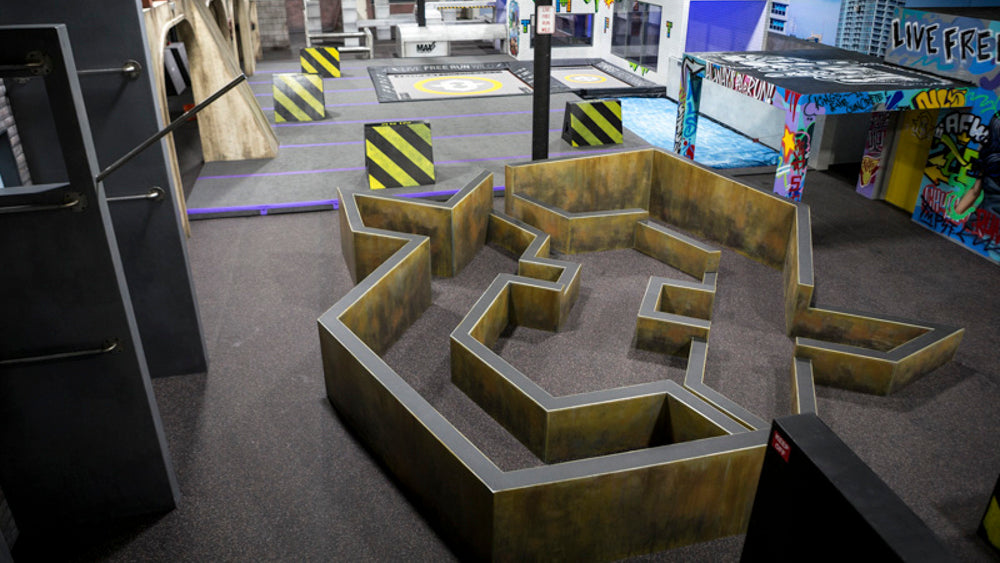 For over a decade Team Tempest has run the streets of LA and coveted California's coast. However, the time had come for them to claim new territory. They've expanded out of the Golden State to where everything is bigger and better, in the state of Texas.  
Tempest Southlake held their Grand Opening event on December 2nd to celebrate the new facility. Athletes from across the globe came to try out the latest addition to the Tempest franchise.
According to co-founder Gabriel Nunez, Team Tempest was looking at several cities all across the country for a new location. "Some of these locations must be kept secret since Tempest still might create a gym there in the future. Dallas ended up working out best by happy accident," Nunez said. After a long and difficult search for a new space, it just so happened that the owner of the chosen building is a stuntman who has worked with Tempest's own Shane "Thunder" Daniels. He found out that Tempest was looking for a spot in Dallas and offered Tempest the space to build out their new facility. The space ended up being the best choice to fit their desired layout.
Tempest gyms are notorious for fantasy and video game-themed obstacles, from Mario brothers, Minecraft, Assassins Creed, and Sonic the Hedgehog. This time the owners wanted to create a space that felt more realistic. Tempest Southlake brings downtown Los Angeles to Texas. Athletes can enjoy the feeling of training on rooftops without the worry of getting kicked out by security. Obstacles mimic air conditioning units, a rooftop pool, steel pipes, beams, garage descents, and the LA Bridge. The trampolines even look like helicopter pads. "We wanted to stop bringing people into other worlds and start bringing them into our own," Nunez said. "It's our way of bringing LA with us."
The Grand Opening jam experience was poppin! A sea of hundreds of young athletes covered every inch of the new obstacles. There was not a single empty space in the house. Frosti said, "The gym was almost at maximum capacity." Athletes enjoyed Parkour and Freerunning training (with extra awareness for longer flows), break-dancing, eating donuts and meeting their favorite celebrity athletes.
Air Wipp Champion Sydney Olson, Red Bull AOM champion Dimitris (DK) Kyrsanidis, Tempest Pro Team Jesse La Flair, Corbin Reinhardt, Josh Yadon, and American Ninja Warrior Brent Steffensen attended the Grand Opening. The celebrity athletes offered pro tips, signed autographs, posed for photos and sold merchandise. Athletes of all skills levels, from beginner to advanced, were able to train with world-renowned pros.
Training with friends alongside these inspiring athletes created such a positive vibe. The energy was so high that it was almost impossible not to have fun. The event offered an environment for a stronger mindset to block out fear and try difficult challenges. Tempest is notorious for hosting inspiring events, and the Grand Opening was no different. "We are super stoked to be in Texas," said Nunez. "For us that's huge. It's been a dream that we've finally been able to make come true, and we're super excited to share that with you guys."
For more information about Tempest and all their academy's click here. 
Photos provided by Team Tempest & by the author Dana Rasmussen
About the Author: Dana Rasmussen

Dana is a professional photographer, videographer and Parkour athlete from Austin, Texas. After falling in love with Parkour and its community, she loves training any chance she gets. With about six years of training and creating content, her mission is to inspire others to find their adventures and live their best life possible.